ALL OUR BLOGS WILL BE IMPORTANT LIKE THIS ONE!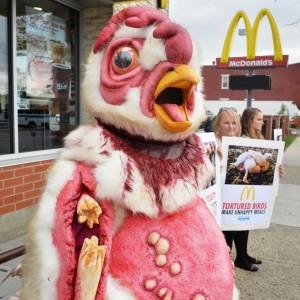 We can't help ourselves over here at MOVING MASTERS Headquarters sometimes.  While we're not busy putting smiles on customers' faces and efficiently moving them to new beautiful homes or office digs, we keep our flat-rate long-distance eyes and noses peeled on whatever important news of the day that suddenly hatches forth.
For, as you know, there's always a lot of exciting and news-worthy events happening in The Big Happy.  And it's important–extremely important–we not miss any of the most earth-shattering events occurring in some beautiful NYC neighborhood close to you!  In fact, in between a half dozen giant loads and refueling several sleek, swank MM trucks, we ran across this top news story posted (of all places!) on Facebook.
Apparently the outright abuse of some of our most delicious furry friends is unrelenting, and the horror just won't stop!  Case in point: abused chickens.  And no, while we write this we are not tongue in cheek or sitting outside the nearest KFC franchise!
This is explosive news we're talkin' here, folks.  So please, take us seriously.  And at your earliest exigent opportunity hurry on over to this important site and read the full story.  Those vaunted advocates for abused chickens–even as we pontificate here–may be still protesting at one of Albany's most prestigious McDonald's.  In fact, Abby the Abused Chicken was spotted outside the chicken nugget franchise just mere hours ago.  So, maestro, a drumstick–I mean drum-roll, please!
So don't be a chicken!  Break a leg (or thigh!) and hurry there: http://bit.ly/1Mf0OWC
Be Discreet Dont Share your Moving Plans With Strangers Online
There are certain qualifications required to be hired by Moving Masters as a professional long distance mover and to join our moving team and family. One is that applicants must be a native New York experienced mover for no less than five years. This can be in any capacity as a mover but with verifiable references, a clean background for 10 years and bondable in both Brooklyn and Queens, New York. Moving companies are plentiful and some hire many unscrupulous characters. But not Moving Masters! We vigorously screen all applicants, and all our employees have undergone our vigorous screening. Our New York movers and moving company employees are all retrained and screened for politeness, helpfulness, cleanliness, respectfulness and all the high standards we and our moving clients expect and deserve.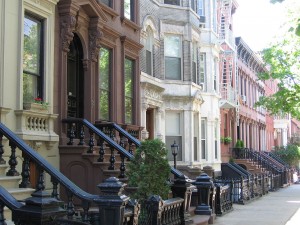 We consider only the best! These are individuals who are willing to work hard for our fellow New Yorkers and provide the best service to all our New York movers and moving clients. Plus, all our long-distance movers are familiar with the moving variables of the five boroughs, which include buildings, streets, routes and locations to fulfill the locational needs of all clients. More professional New York movers mean a more efficient, less stressful and cost-effective experience for everyone moving to or from or within New York and Tri-State region.
New Yorkers work hard for their money and possessions and we at Moving Masters understand this. So whether your moving from Park Slope to Williamsburg, from Forest Hills or the Bronx to North Carolina or Florida, each experienced and trained mover is fully aware of how to handle your household possessions securely, neatly and quickly as possible–under any and all conditions.
We strive to give all our moving clients top value for your hard-earned money. And we fully know the difference between Manhattan moving and Long Island and Westchester moving, including parking, packing and moving requirements and preparations. We are not some out-of-town, fly-by-night seasonal or nationwide company. We are all native New Yorkers.
For at Moving Masters, we want to continue to be the best movers and moving company in all of New York. And this we do for our neighbors and friends—and especially seniors and veterans–who seek quality moving services. As my wise grandfather always said, cheap quality is not good, and good quality is not cheap. This is especially true for moving in New York.
So thanks for stopping by. We can't wait to provide you the best moving service in the state of New York and The Big Apple!
Moving Tips & Articles: