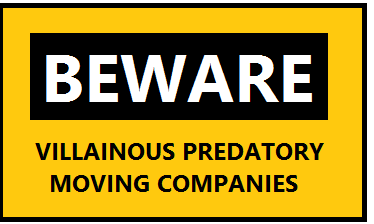 So as the winter fades and temperatures rise, the flowers and trees begin to bloom which means the moving season is also blooming from its frosty nap. Like a bear from his winter cave, it is both sleepy and hungry. This time of the year brings out both the professional honest moving company and villainous predatory moving companies who gorge themselves in the spring time frenzy then vanish as quickly as they appeared with their ill gotten spoils. They are always welcome to feast and plunder moving clients who are only shopping based on price. When this price doubles or more, and tons of additional charges are added to the bill, moving clients are shocked and upset. When you hire an honest company like Moving Masters and pay a fair wage, there are no surprises, hence good reviews.
A reputable long distance moving company employs quality experienced year round employees who work hard and get paid well. This enhances both the clients moving experience and the moving companies reputation year after year. So before hiring a long distance moving company we at Moving Masters suggest doing some homework for reviews and having conversations with potentials moving companies to gauge their helpfulness, knowledge and commitment to clients satisfaction before letting price be your guide.
Call Moving Masters Today at (855) 668-4839 or Find them online at Moving Masters.