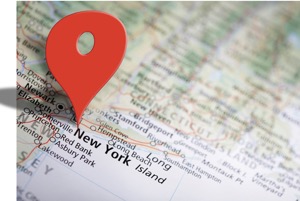 Long Distance moving is a completely different experience from local moving. Many homeowners have likely moved across town a couple of times in their lives, such as from Queens to Brooklyn, or NYC to Long Island. But if you've never moved out of state, such as from New York to Texas, or New York to Florida, then you are in for a surprise. Over the years, most of us tend to accumulate more and more "stuff". Well, that stuff needs to go somewhere when it's time to move. And when it comes to interstate moving, the best way to go is to hire a Professional Long Distance Mover to transport your items across the country. Although moving can be a time-consuming process, here are a few tips to consider when preparing for an interstate move to alleviate some of the stress.
Start Planning Your Long Distance Move Now!
When it comes to long distance moving, there is little room for error. Let's say you're moving from New York to Georgia, that's 900+ miles and 14+ hours one-way. Moving from New York to Texas is about 1,700+ miles and 27+ hours. If you're not ready by your moving date, it makes your situation very difficult as there is not much flexibility or wiggle room. You can't just go back and pack up the storage room the next day and grab your belongings and drive them to your new home or apartment. Proper preparation and planning will help alleviate stress and minimize surprises.
Find your NYC Long Distance Mover Sooner than Later
Don't wait until the last second to find an interstate moving company in New York. In today's age, our population is much more mobile and moving is quite common. Moving companies can fill up their schedule pretty quickly, especially during peak moving season. Picking your moving date is not only based around the movers, there are many other factors involved and dates to coordinate so the sooner the better.
Purge Your Belongings Before Moving
The more stuff you have, the more you will have to move. Prior to the packing process, you should consider a strategy for what you will keep and what you will get rid of. If you're planning far enough ahead of time, you might have the opportunity to have a garage sale or begin to sell your unnecessary belongings on the internet such as Ebay or other auction sites. Selling your items can also help offset some of your moving expenses. If you're strapped for time and already have sufficient funds for your move, donating to a local NYC organization is always a nice option. In some cases, you may want to apply the one-year rule with certain items such as clothing or cooking gadgets and the like – If you have not worn or used it in one year, pitch it.
Research Moving Companies and Check Reviews
There are many long distance moving companies in New York, but you are going to want to work with the best. Don't settle for any ole mover and find one that specializes in moving long distances. Interstate Moving is a completely different animal than local moving so make sure that the company you hire has the proper experience and credentials. Last, check New York Moving Company Reviews online. The world wide web provides consumers with a plethora of information right at the click of a button. Check out reputable sites such as Yelp, Facebook, the Better Business Bureau and more.
Prevent a Disaster, Call Moving Masters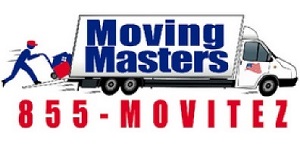 Moving Masters is highly recognized throughout the greater Queens and Brooklyn, NY area as a reputable long distance moving company. We are the flat rate movers that guarantee our prices with one fixed rate. While other companies look for ways to cut costs, they do not realize that they are lacking in their customer service. We believe in adding a personal touch to each of our moves as we strive for perfection. Give us a call today at (855) 668-4839 to schedule your long-distance moving estimate!