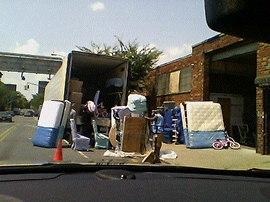 There are many things to consider when considering a long distance moving company to help you. And, most people would prefer to work with a professional rather than an amateur. A professional long distance mover will know the ins and outs and be able to assit in your consulting to help answer most questions about your move. They will be professional with setting and keeping meeting times. They will answer their phone and provide clear and precise answers to all of your questions. They will provide accurate estimates and be upfront with their terms either through a contract or otherwise.
The difference between a professional and an amateur may not seem that different but the end result can mean more headaches for you or even worse bad or wrong decisions that hurt your bottom line. Some things to consider before selecting a long distance mover would be to ask for referrals and do your own research through the Better Business Bureau. Ask questions and find out if your mover is licensed and insured. In the end, you may pay more money to have a fully licensed and experienced mover but you will save in headache, extra fees and careless work. Can you really afford an amatuer?
Call Moving Masters (855) 668-4839 (MOVITEZ) at or reach them Contact Moving Masters.