Many studies have found moving to be high above in the list of the most stressful life events. The process of packing and moving can be painful and challenging. Fortunately, there are things you can do to make things a little easier.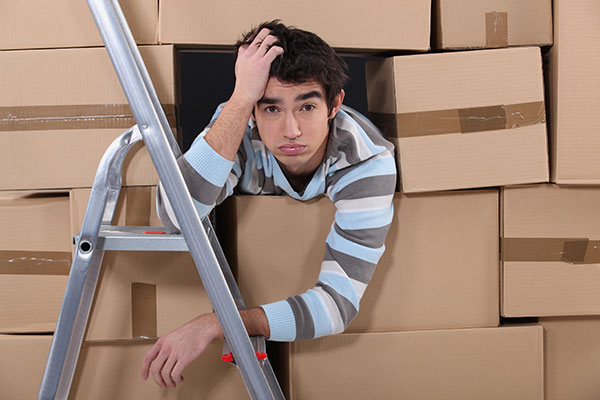 Here are the top tips you should use:
1. Get Rid of Unused Items
Moving gives you an excellent opportunity to get rid of stuff you rarely use. Disposing of unused or rarely used items will make moving easier and less costly. Sort through your belongings and look for items you no longer need or haven't used for a year or more. Have a garage sale to get rid of these items while earning some cash to help you with your moving.
2. Collect Boxes
You can get boxes for packing your belongings from many places. You can buy new ones from department stores and moving companies. Are you the type that's always out for a bargain? If yes, there's no point in paying for something you can get for free. You can get many free boxes from friends, workmates and stores that have excess boxes they wouldn't mind disposing of.
3. Start Packing Early
Think of how long it took you to accumulate everything you own. Is it really possible to throw them all in moving boxes in just one or two days? Even if that's possible, packing in a rush will increase the possibility of you improperly packaging your items. Such items can easily get damaged during transportation. Give yourself enough time to pack your belongings.
4. Label Everything
As you pack your items, try to be as organized as possible. For example, you can pack similar items or items from the same room in the same box. Add a label to all the boxes to make them easy to identify. Different colored post its or markers are very helpful.
5. Book a Moving Company in Advance
Don't wait for the last week of moving to secure your preferred moving company. The best movers get booked early. So by booking late, you may miss out on your preferred choice and have to settle for a less experienced long distance moving company. The good thing about hiring experienced and professional movers is that, on top of offering quality moving services, they'll give you tips on how to properly pack all types of items.
Follow these tips to make packing and moving stress-free.